Want to get All The Latest--a monthly email filled with news about upcoming titles and more from Leigh Duncan? Just fill out the form below, and we'll start getting to know each other better.  One of the first things you'll learn about me is that I love to give things away, beginning with a free download of my book, A Reason to Remember.  That's my gift to you simply for joining the team!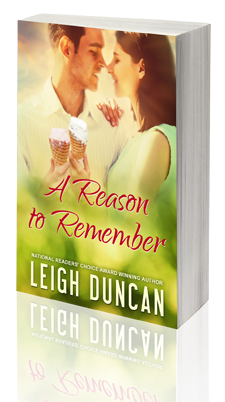 GDPR Compliance
GDPR Compliance and Privacy Notice
Leigh Duncan will use the information you provide on this form to be in touch with you and to provide updates and marketing. Please let us know all the ways you would like to hear from us.
You can change your mind at any time by clicking the unsubscribe link in the footer of any email you receive from us, or by contacting us at leigh@leighduncan.com. We will treat your information with respect. For more information about our privacy practices please visit the Privacy Policy and Disclaimer page on our website. By filling out the form at the right, you agree that we may process your information in accordance with these terms.
Scroll down for more information.
Leigh Duncan and her team are not responsible for vendor price changes or issues with downloads, purchases, free issues, etc.
Copyright © 2004 - 2018 — Gardenia Street Publishing • All rights reserved. • Privacy Policy • Disclaimer