Harlequin American Romance
ISBN: 978-0-373-7543
RANCHER'S SON hit #1 in sales of all Harlequin American Romance in Amazon's Kindle Store!
Her job with the Department of Children and Family Services has exposed Sarah Magarity to the worst side of parenting, so much so that the altruistic red-head has vowed never to have children of her own. 
Fourth-generation cattleman Ty Parker looks into his childless future and wonders what will become of the ranch he's worked so hard to preserve.  His answer might be a five-year-old boy abandoned on DCF's doorstep, but only if the cowboy convinces the jaded social worker that he's good father material on a two-week cattle drive through Florida's version of the Old West.
---
Reviews
A warn holiday family drama...engaging Yuletide romance.
Romance Reviews Go Round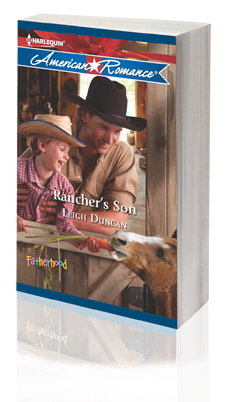 BUY THE BOOK
Rancher's Son
is currently out of print.

Glades County Cowboys Series