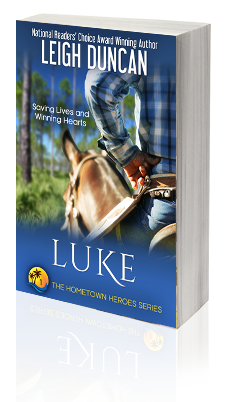 Dear Reader,
Today is the day!
This spring, I've been working hard to get The Hometown Heroes Series ready for you! 
And today, LUKE, the first book in The Hometown Heroes Series, goes on sale at all the major e-tailers.
Of all the books I've written, the five books in The Hometown Heroes Series are among my favorites. 
Originally published by Harlequin American Romance, each book in this series contains
fresh, new material to go along with a great new cover and title.
Want to know a little bit more about LUKE?
Fourth-generation cattleman Luke Parker looks into his childless future and wonders what will become of the ranch he's worked so hard to preserve.
Sarah Magarity's job with the Department of Children and Family Services has exposed her to the worst side of parenting. So much so that the altruistic redhead doubts she'll ever have children of her own.
The solution to both their problems might be a five-year-old boy abandoned on DCF's doorstep just days before Christmas, but only if the cowboy can convince a jaded social worker that he's good father material on a two-week cattle drive through Florida's version of the Old West.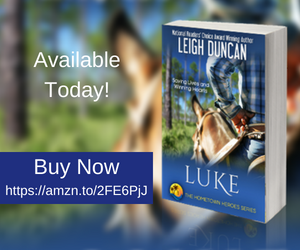 Available from:
Happy Reading!
Leigh